New Content Alert: Sterile Processing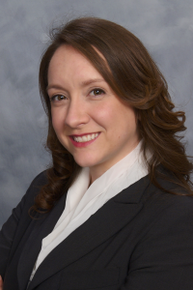 In our latest update, Julie Jefferson, RN, MPH, CIC, FAPIC and Martha Young, MS, BS, CSPDT have refreshed the sterile processing chapter to consider the latest guidance, regulations, and scientific developments in this crucial area. New coverage includes:
The latest ANSI/AAMI standards on steam sterilization and sterility assurance in health care facilities (ST79)
Updated ANSI/AAMI guidance on quality management systems for processing (ST90)
The latest AORN guidelines for sterilization and disinfection, surgical attire, instrument cleaning, and more
The ATO continues to support concurrent review and updates of important chapters based on infection prevention trends and issues, as well as developing new chapters. Other recent chapter updates include:
APIC is excited to hear your thoughts about the revised chapter, as well as the entire ATO platform. Your views are critical to APIC's success in providing the resources that you need to flourish as an IP. Please email us with any feedback at products@apic.org.
Regards,
Kelley M. Boston, MPH, CIC, CPHQ, FAPIC
Chair, APIC Text Online